Some of our presidents have had pretty questionable behavior behind closed doors, but we seldom hear about the secret quirks of their wives. First ladies are still stuck in the shadows behind their husbands, so here are some really cool facts that you didn't know about some of our great first ladies. Which first lady was a bartender during prohibition? And who is the only first lady to have won an Emmy award? Find out below.
Martha Washington Was the First "Lady"
Martha Washington was not only a first lady but also was the first one who received the title "Lady" in the press. They referred to her as "Lady Washington." She also was the first one to appear on a U.S. postage stamp, sure it could be because she was the first 'first lady,' but it still counts!
Dolley Madison's Seat at Congress
Dolley Madison, the wife of James Madison, was the first first lady to be given an honorary seat on the floor of Congress. She was also the first person to ever answer a telegraph message which was sent by its inventor Samuel Morse.
Anna Harrison Was Both First Lady and First Grandmother
Anna Harrison was the first lady to the ninth president William Henry Harrison. Unfortunately, he was only president for one month before he passed away. Later on, Benjamin Harrison was inaugurated as the 23rd president and Anna Harrison just so happened to be his grandmother!
Mary Todd Lincoln Held Séances
Mary Todd Lincoln is now known to have been a little off during her time as a first lady, but she also dabbled in some mysticism. While her husband, President Lincoln, was leading the Union in the Civil War, Mary had to deal with their son dying of typhoid fever. After his death, she began having séance circles for her son and invited many spiritualists to conduct these "calls to the dead" in the White House Red Room.
Pat Nixon was the First 'First Lady' to Earn a Graduate Degree
Pat Nixon, wife of President Richard Nixon, was the first first lady to receive her graduate degree. She studied at the University of Southern California to become a teacher and continued teaching all the way up to her first year of marriage.
Hillary Clinton Was a Republican
Hillary Clinton was a Republican for most of her young life. Teenage Hillary Rodham was a member of the Young Republicans and even campaigned for GOP presidential candidate Barry Goldwater in 1964. Ten years later though, she advised the House Committee on the Judiciary, which helped lead to President Richard Nixon's resignation.
Florence Harding Was a Bartender During Prohibition
Florence Harding was the first lady during Prohibition but that didn't stop her from mixing drinks. She tended bar at her husband, Warren G. Harding's poker parties, though she was never seen drinking herself. It is rumored that the cocktails were made from alcohol confiscated by authorities.
Nancy Reagan Was an Actress
Before becoming a first lady, Nancy Reagan was actually an actress in the 1940s and 1950s. She appeared in films like "Night Into Morning" and "Hellcats of the Navy," which co-starred her future-president husband, Richard Nixon.
Mamie Eisenhower Appeared in Commercials
Nancy Regan wasn't the only actress of the first ladies. While her husband Dwight was running for president, she appeared in television commercials. Maybe those commercials worked in his favor because he won the presidency.
Lou Hoover Graduated and Spoke Chinese
While Lou Hoover, first lady to President Herbert Hoover, wasn't the first first lady to graduate, she was the first one to learn and speak Chinese fluently. She also graduated from Stanford University with a geology degree.
Michelle asked Barack to "Court"
Michelle's father and brother had always told her that you could tell a lot about someone's character on the court, so before agreeing to date Barack, she asked her brother to take him on on the basketball court. Turns out he did pretty well.
Barbara Bush and Abigail Adams Were Both Wife and Mother of a President
Barbara Bush and Abigail Adams are the only first ladies who were both wife and mother to a president. Barbara was the first lady to George Bush and mother to George W. Bush. Abigail was the wife to John Adams and mother to John Quincy Adams.
Frances Cleveland Was the Youngest First Lady
Frances Cleveland, first lady to Grover Cleveland, was actually the youngest first lady in the White House. She became first lady at 21 years old. She was also the only bride to get married and give birth in the White House.
Jackie O Was An Emmy Winner
Jackie Kennedy, or as many know her, Jackie O, was the first first lady to be hired as the White House press secretary and White House curator. Jackie also ended up winning an Emmy Award for her TV tour of the White House. Lastly, she also was the only first lady, after her husband died in office, to be present at the successor's inauguration.
Helen Nellie Taft Was the First to Own a Car
Helen Nellie Taft, first lady to President William Howard Taft, was the first first lady to own and drive a car. She also was the the first one to ride in the inaugural parade. No word on if she was driving her actual car in that parade, though.
Betty Ford Was a Dancer and Model
Before becoming a first lady, Betty Ford studied dance and was a model. Betty Ford was the first lady to Gerald Ford. In 1977, she used her training as a Martha Graham dancer to jump up on the Cabinet Room table and dance around, posing for a picture.
Abigail Filmore Was a Teacher
Before becoming a first lady, Abigail was a teacher in a school in New Hope, New York. There she met a student that she would later marry— Millard Filmore. She was his teacher but she was only two years his senior.
Eleanor Roosevelt Was the Longest-Serving First Lady
Eleanor Roosevelt was married to Franklin D. Roosevelt, who served four terms as president and Eleanor served alongside him that whole time making her the longest-serving first lady. Also, Eleanor is her middle name, her first name is Anna.
Melania Trump is a Polygot
Melania Trump is the first first lady whose native language isn't English, its Slovenian. She is also a polyglot meaning she can speak more languages than any first lady before her: English, French, German, Italian and Serbian, in addition to her native Slovenian.
Cherry Blossom Trees Are Thanks to Nellie Taft
The cherry blossom trees that surround the White House and flower throughout Washington D.C. are thanks to the first lady Nellie Taft. After a visit to Japan in 1912, she was sent 2,000 cherry-tree saplings by the mayor of Tokyo. The first lady had them planted all over the nation's capital.
Edith Wilson Helped Her Husband After His Stroke
In 1912, when President Woodrow Wilson suffered a stroke, his wife and first lady Edith Wilson took some of his responsibilities on for him to help out. She handled official correspondence and even had the Secretary of State fired for calling a meeting without her husband.
Grace Coolidge Was a Huge Red Sox Fan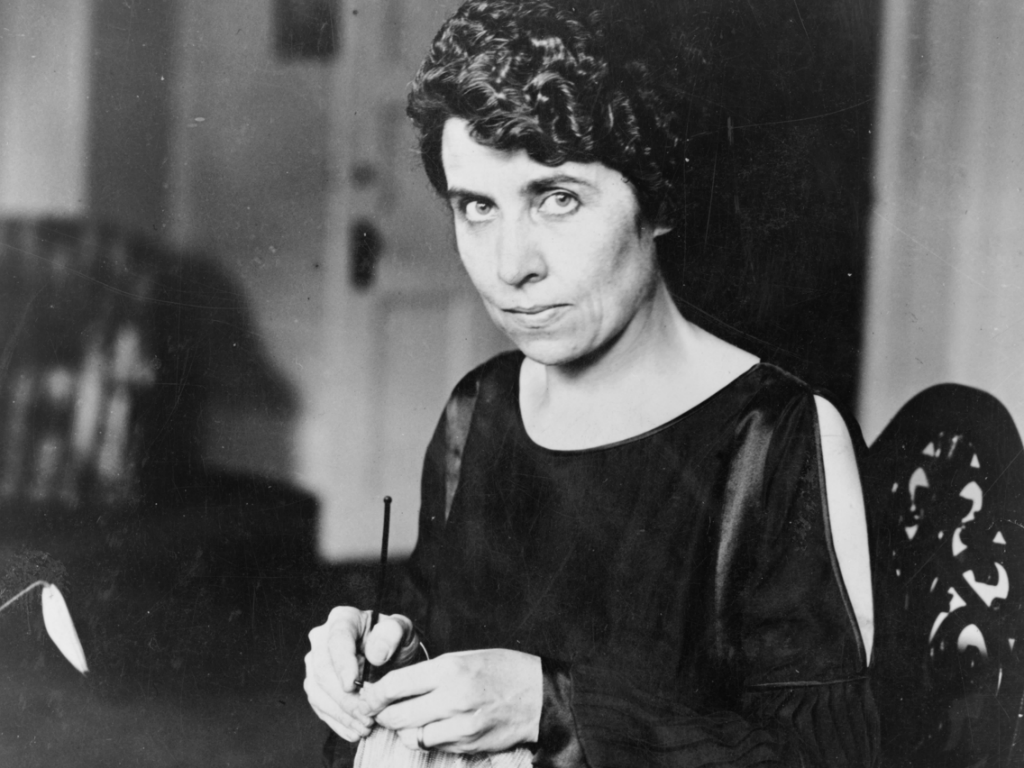 First lady Grace Coolidge, wife of President Calvin Coolidge, was a die-hard Boston Red Sox fan. She loved the Red Sox so much that she even had a special seat reserved for her in Fenway Park just above the team's dugout.
Julia Grant Told Her Husband Not to Go to The Ford Theatre
Julia Grant, husband of President Ulysses S. Grant, was suspicious of an invitation to see a play at Ford's Theatre with President Lincoln. She asked Ulysses not to go and the couple stayed home. That decision may have saved Ulysses's life. He was not a president at the time but would later become the 18th president.
Lady Bird Johnson Loved 'Gunsmoke'
First lady Claudia Alta Johnson preferred to be called Lady Bird. She was also a die-hard fan of the television show "Gunsmoke." Even before the VCR was invented, she was sent tapes of episodes in case she missed one. Rumor has it, Johnson felt personally betrayed when she found out the star James Arness was a Republican.
Lucretia Garfield Was an Early Feminist
Lucretia Garfield, first lady to President James A. Garfield, was an early feminist. She advocated for equal pay when she was in college. Also, when her husband was shot in 1881 she insisted that the female physicians helping care for him were paid the same as their male counterparts.