Hollywood runs on remakes and reboots. But most of them come from recent decades. What about the stuff from the golden years of TV? These '60s shows are so iconic, there's a 100% chance you'll see them again...
'Gilligan's Island'
One of the most, if not the most, iconic TV series of the 1960s, "Gilligan's Island" isn't one of those shows that you would think ages well. Seven castaways trying out new and comedic ways to escape an island every week sounds a little ridiculous. Until you remember "Lost" happened in 2004.
'Bonanza'
"Bonanza" was not only one of the longest-running western TV series ever created (second only to "Gunsmoke"), but it's ranked as one of TV Guide's greatest TV shows of all time. During the '60s, it was pretty family-friendly, but in an era when shows like "Deadwood" are making a comeback, the less family-friendly, the better. So let's get that gritty "Bonanza" reboot going.
'Betwitched'
"Bewitched" ran from 1964 to 1972 and followed the misadventures of a witch named Samantha who was married to regular guy Darrin. With shows like "Charmed" and "Chilling Adventures of Sabrina" finding success these days, a dark spin on the classic wouldn't be a bad idea. Anyway, it has to be better than that awful Will Ferrell movie.
'The Mod Squad'
Between 1960 and 1973, TV audiences followed along as three young outsiders worked undercover cases for the police on "The Mod Squad." The premise could easily be updated (and we'll definitely be willing to forget the regrettable 1999 movie ever happened).
'Get Smart'
The 1965-70 comedy about a bumbling secret agent was briefly rebooted in 1995 to mediocre reviews (Andy Dick will do that to a production), and the 2008 Steve Carell movie version failed to spawn sequels. But a new and improved "Get Smart" could very well be the next "Brooklyn Nine-Nine," but with espionage.
'It Takes a Thief'
A suave cat burglar forced to do the U.S. government's dirty work. What isn't there to love about "It Takes a Thief," the ABC series that ran for three short seasons in the late '60s? Throw a more sophisticated twist on it, and we could see it on Amazon's new lineup.
'The Avengers'
"The Avengers" was a series that spanned the bulk of the decade, centered on a British spy and his various female partners who dealt with some really weird cases. With cases that sometimes involved cyborgs and hidden cities, if done right (as opposed to the truly terrible 1998 movie version with Uma Thurman and Ralph Fiennes) it could make for a great sci-fi thriller.
'The Beverly Hillbillies'
Rebooting "The Beverly Hillbillies" well would definitely take some effort (more than the 1993 movie version put it). The story of a poor, trashy family striking it rich and moving to a posh LA neighborhood kind of belongs in its time. But the rags-to-riches theme could definitely be done, especially if a new, cool city were its focus.
'Mannix'
"Mannix" ran between 1967 and 1975 and was about a private investigator working for a Los Angeles detective agency. Cops, detectives and various other law enforcement characters filled TV screens in the '60s and '70s, but with the gritty edge cable network can provide these days, we think it's a good time to bring them back.
'Petticoat Junction'
"Petticoat Junction" was one of two shows related to "The Beverly Hillbillies," and ran from 1963 to 1970. Its premise was simple: the misadventures of a family staff at a small-town hotel. It would make for a great reboot, especially if it were to focus on a new, weird hotel guest every episode.
'Adam-12'
Another popular police procedural of the late '60s, "Adam-12" followed two LAPD officers on their daily patrol. The series pulled cases from actual records in the same way "Law & Order" does. So why not a revival? We could always use another "Law & Order"-type series, to be honest.
'Green Acres'
The third in the "Beverly Hillbillies" TV trifecta, "Green Acres" flipped the rags-to-riches story on its head, focusing instead on a New York City attorney and his posh wife as they navigate their new life on a farm. It would do best to remain a comedy, but it could have big appeal for those viewers who yearn for a simpler kind of lifestyle.
'That Girl'
"That Girl," which was on from 1966 to 1971, followed a struggling actress in New York City who was forced to take random temp jobs to supplement her income. A modern reboot would serve well as a replacement for "New Girl," which ended its eight-season run in 2018.
'Hogan's Heroes'
"Hogan's Heroes" was a late-'60s comedy about WWII prisoners of war. Yes, that was a comedy, but it worked somehow. Imagine, though, if it were rebooted as a dark comedy now. Think "It's Always Sunny in Philadelphia" set in a POW camp.
'I Dream of Jeannie'
Copying the "Bewitched" success story, "I Dream of Jeannie" followed a pretty simple formula: supernatural woman plus boring, average man equals a half hour of hilarity. "I Dream of Jeannie" could make for a great CW teen horror drama if Jeannie were depicted as an actual djinn.
'The Fugitive'
Yes, this 1963-1967 series about a doctor wrongfully convicted of murdering his wife is what the 1993 Harrison Ford film is based on. It got a chance at a reboot in 2000, but couldn't make it past a single season. Two decades later, we're willing to give it another go, mostly because we can't get enough of the one-armed man.
'My Three Sons'
"My Three Sons" ran an incredible 12 seasons on ABC and CBS in the early '60s, following the life of a widower as he raised his three sons with the help of his father-in-law. We don't see enough single-father action on TV these days, and a "My Three Sons" reboot could be successful as either a comedy or a drama.
'The Untouchables'
Based on the memoirs of Eliot Ness and Oscar Fraley, "The Untouchables" was a fictionalized TV depiction of Ness' time as a Prohibition agent in 1930s Chicago. Mob series are always a good bet for television, and coupling that with being a period drama would do incredibly well, especially on a network like HBO.
'The Saint'
Between 1962 and 1969, "The Saint" was TV's answer to Robin Hood, only a hell of a lot more dapper. Simon Templar would help those in need by stealing from those in power. Not quite spy thriller, not quite detective drama, "The Saint" plays in both worlds and would do well with a modern take (notwithstanding the stillborn 1997 Val Kilmer movie version).
'The Addams Family'
"The Addams Family" has already been responsible for a couple of live action '90s films, along with an upcoming animated movie. But it's yet to get a TV revival. Rather than going the route that "The Munsters" did in 2012 with "Mockingbird Lane," a darker, spookier reboot could actually work.
'The Time Tunnel'
Inspired by 1964's "The Time Travelers," 1966's "The Time Tunnel" followed a pair of scientists and a secret agent as they — surprise! — traveled through time, appearing in notable places. Time-travel stuff hasn't been incredibly successful on TV (see: 2017's "Time After Time"), but we think this premise is worth another shot.
'Route 66'
A mashup of traditional drama and anthology drama, "Route 66," which ran from 1960 to 1964, followed two young men as they traveled across the country. With a new setting week to week, the series was just as much about location as it was about the events of the leads' journey.
'The Ghost and Mrs. Muir'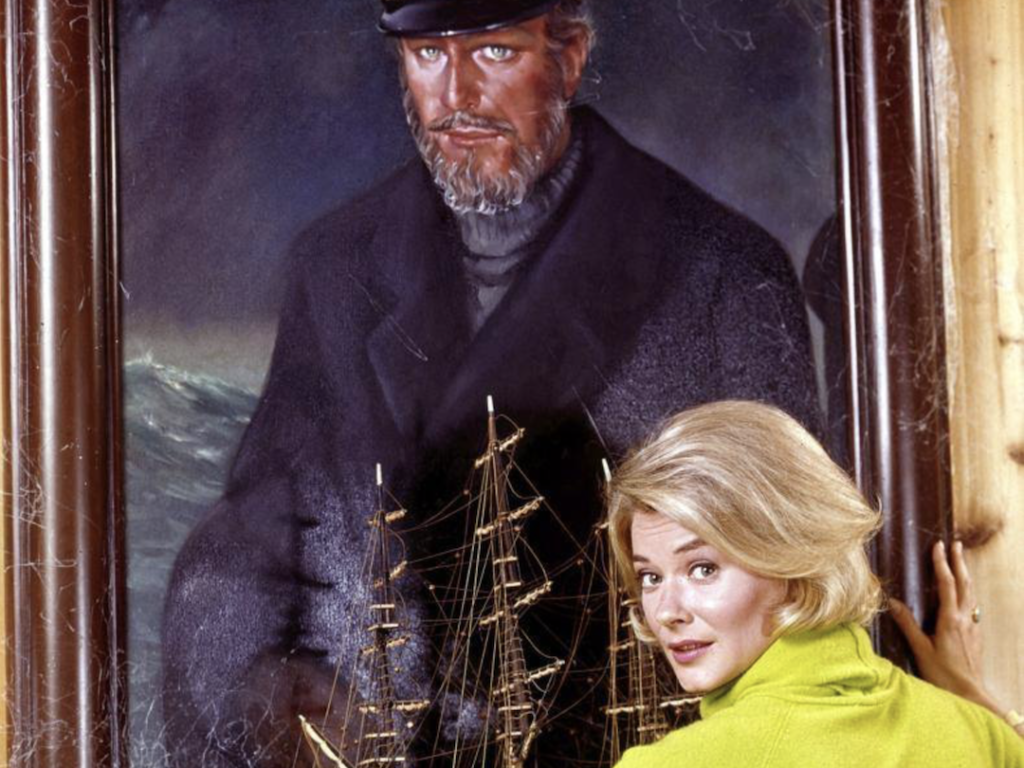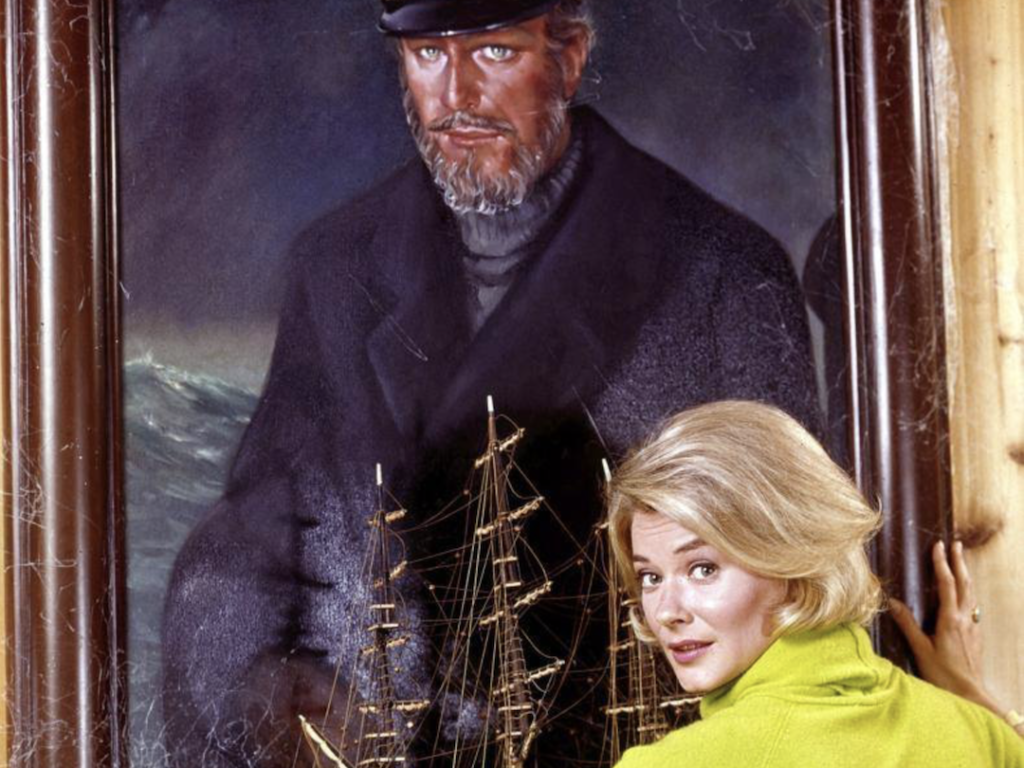 For two seasons in the late '60s, TV audiences enjoyed a comedy about a woman who befriends the ghost haunting her seaside cottage. It's based on a novel and its film adaptation in which the woman and the ghost fall in love, and that would make for an excellent ABC show, if you ask us.
'Dark Shadows'
Sure, it's already had a TV reboot with the 1991 soapy drama starring Ben Cross. But "Dark Shadows" deserves a non-cheesy chance. Or maybe one that successfully focuses on its absurd sense of humor (which means Tim Burton can go ahead and sit this one out).
'Night Gallery'
Everyone knows Rod Serling from "The Twilight Zone," but his followup series "Night Gallery," which ran from 1969 to 1973, was not without merit. While "The Twilight Zone" was sci-fi focused, "Night Gallery" skewed toward horror. Jordan Peele, are you listening?