You might already know some of these famous faces from their other roles in movies and television, but their voices have probably been a major element of your childhood, too. Do you know which sitcom star has voiced over a dozen Pixar characters? Or which Oscar host majorly regrets turning down a part in "Toy Story?"
Princess Atta - "A Bug's Life"
An often overlooked Disney princess, Atta is the crown princess ant, the eldest daughter of the Queen of the ant colony and heir to the throne of Ant Island. Even though she is nervous about her newfound responsibilities, she should be honored to be the only Disney princess who actually becomes queen!
Julia Louis-Dreyfus
In 1998, "Seinfeld" star Julia Louis-Dreyfus spent a day with friends who worked at Pixar Studios, and before she knew it, she was offered the role in "A Bug's Life." Looking back on the experience of voiceover acting, she said, "It's entirely different from being on camera. For starters, you can come in your sweatpants and you don't have to wear any makeup."
Frozone - "The Incredibles"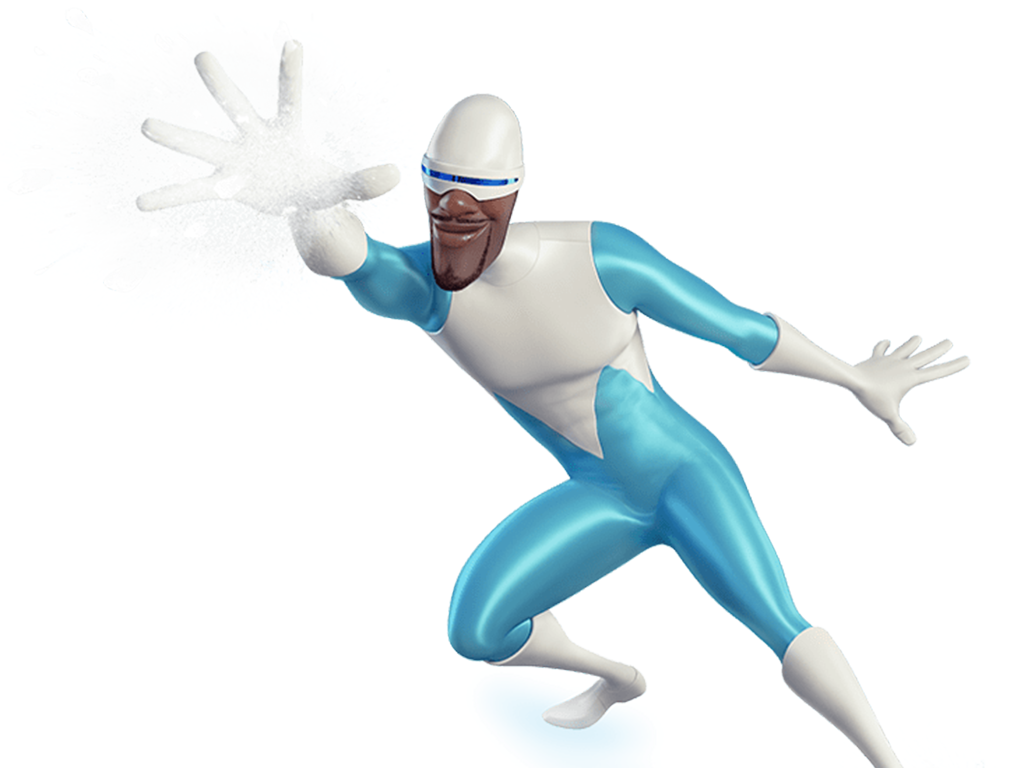 Frozone is by far the coolest superhero in the movie, but unlike ice queen Elsa, he has some limits to his powers. Frozone can't use his ice powers when he's dehydrated. In the film, he reveals this in a scene where he and Bob encounter a burning building and they have to find other ways to save the the people inside.
Samuel L. Jackson
Samuel L. Jackson appeared as Frozone in Pixar's "The Incredibles," which was the first animated film in his career. Director Brad Bird wanted this character to have a cool voice, so naturally, Jackson was his first pick. This role prepped him for other voiceover work including "Astro Boy" in 2009 and "Turbo" in 2013.
Sulley - "Monsters, Inc."
It may not be obvious at first glance, but when "Monsters, Inc." premiered in 2001 it was one of the most technically advanced animated films ever made. Sulley was animated with 2,320,413 individual hairs on his body. The hairier the monster, the scarier! There are also about 5.7 million animated doors in the film.
John Goodman
John Goodman's booming voice makes him a memorable voiceover actor and it makes his character, Sulley, in Pixar's "Monster's Inc." unforgettable. Goodman convinced casting directors to give his "The Big Lebowski" costar Steve Buscemi a role in the film and it ended up being the fourth movie they starred in together.
Kuzco - "The Emperor's New Groove"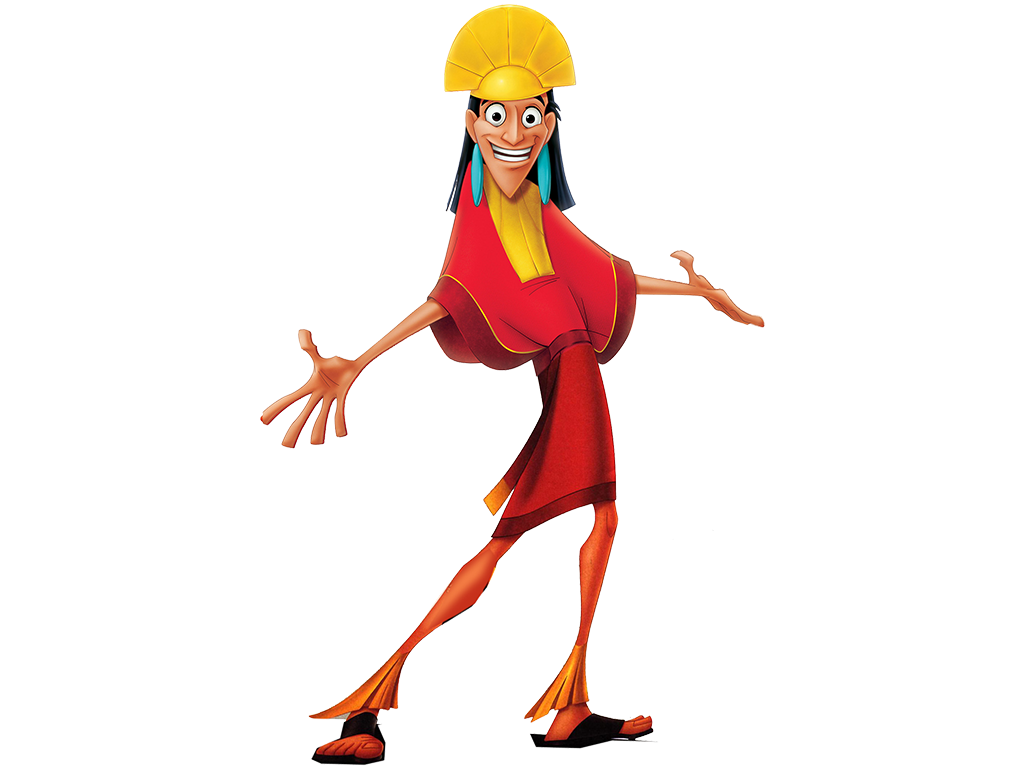 The final product of "The Emperor's New Groove" is a much different film than Disney set out to make. Disney originally hired the musician Sting to compose the music for the film before disputes caused him to drop out. Kuzco was originally based very closely on Incan emperors and his name itself is based on the Capital of the Inca Empire, Cuzco, which was located in modern-day Peru.
David Spade
David Spade was in his mid-thirties when he voiced the role of the eighteen-year old Emperor Kuzco in "The Emperor's New Groove." His years of coming up with comedic bits on "Saturday Night Live" paid off for his voice acting career because many of his lines that made the final cut of the movie were ad-libbed.
Remy - "Ratatouille"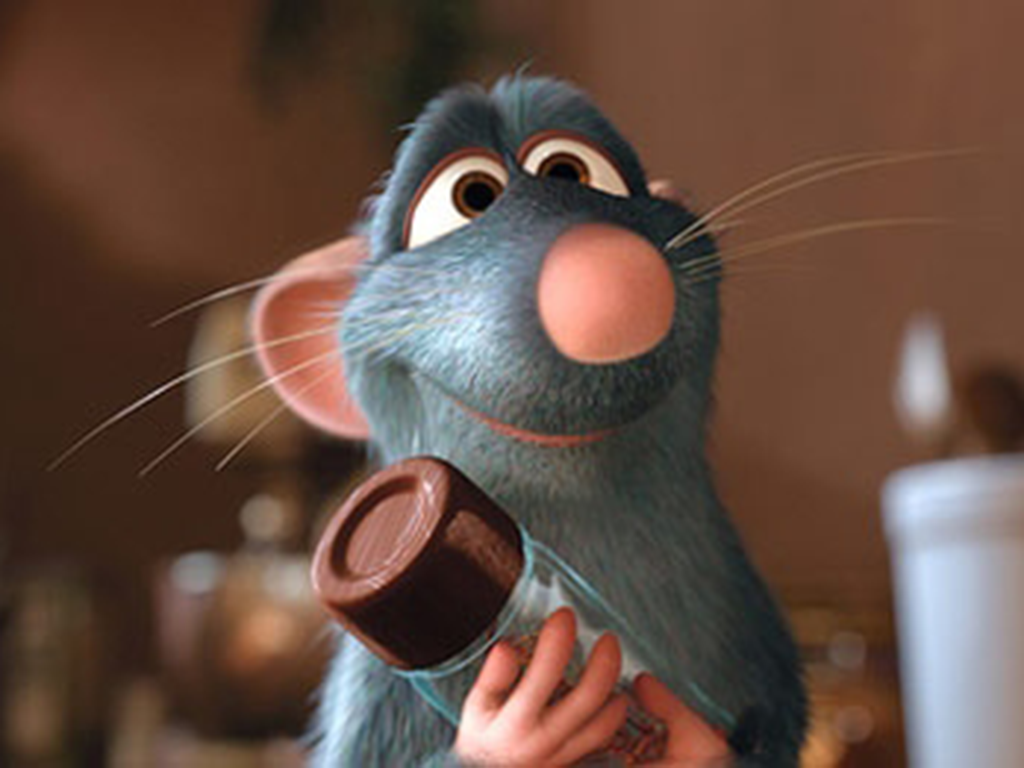 To make a realistic film, animators on "Ratatouille" took many trips to Paris and visited multiple fine dining restaurants to experience the food they would be animating first hand. If that sounds like an easy day at the office, remember that they also had to work one on one with live rats and rotting food to get the look of those, too.
Patton Oswalt
Patton Oswalt was cast in the lead role of Remy, the culinary rat in the Pixar movie "Ratatouille" after director Brad Bird heard his stand-up routine about a menu at a steakhouse. Oswalt gave his all in the performance, often physically acting out scenes while he recorded dialogue. In one scene in which Remy hugs his father Django, Oswalt actually hugged director Brad Bird to achieve a realistic sound.
Woody - "Toy Story"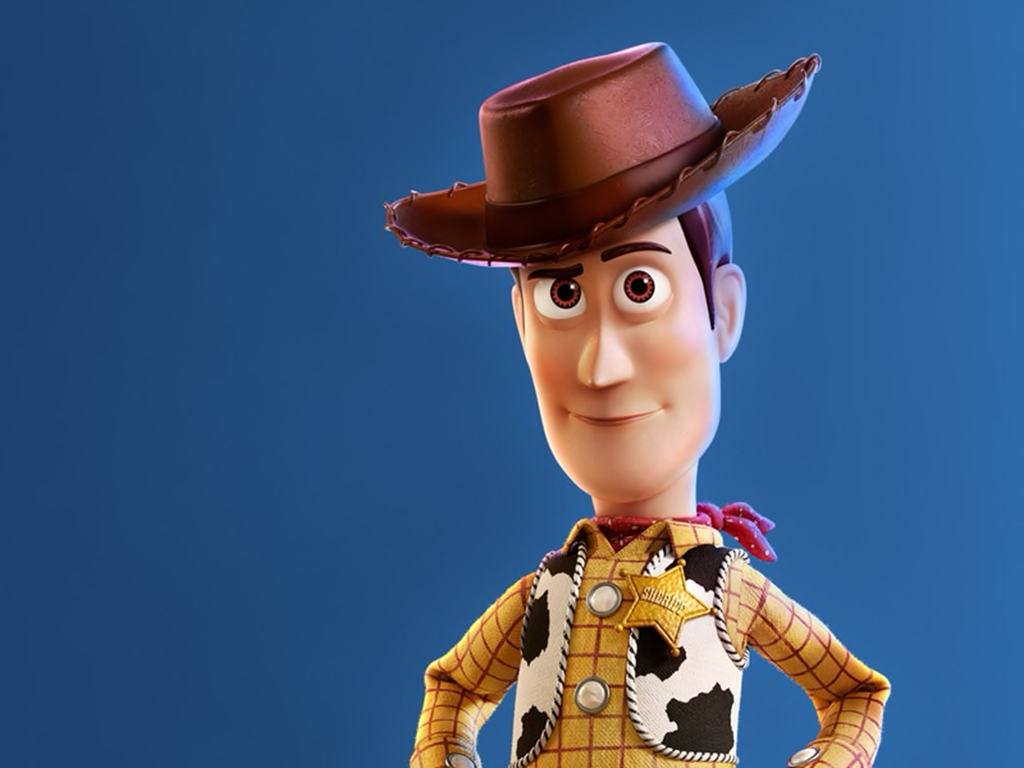 One of the most time consuming aspects of creating "Toy Story," besides the painstaking animation, was writing for Woody. When an early draft of the film was presented to Disney, the production was nearly shut down because executives thought that Woody was a "sarcastic jerk." The team then spent weeks reworking the script to make Woody more likable.
Tom Hanks
If their goal was to make Woody universally likable, Disney found the perfect actor in Tom Hanks. But he isn't the only actor to lend his voice to the character. Tom's brother Jim often fills in for Tom for more time consuming voiceover gigs. Jim voiced Woody in many video game adaptations of "Toy Story" and provided the voice for a line of talking Woody dolls.
The Giant - "The Iron Giant"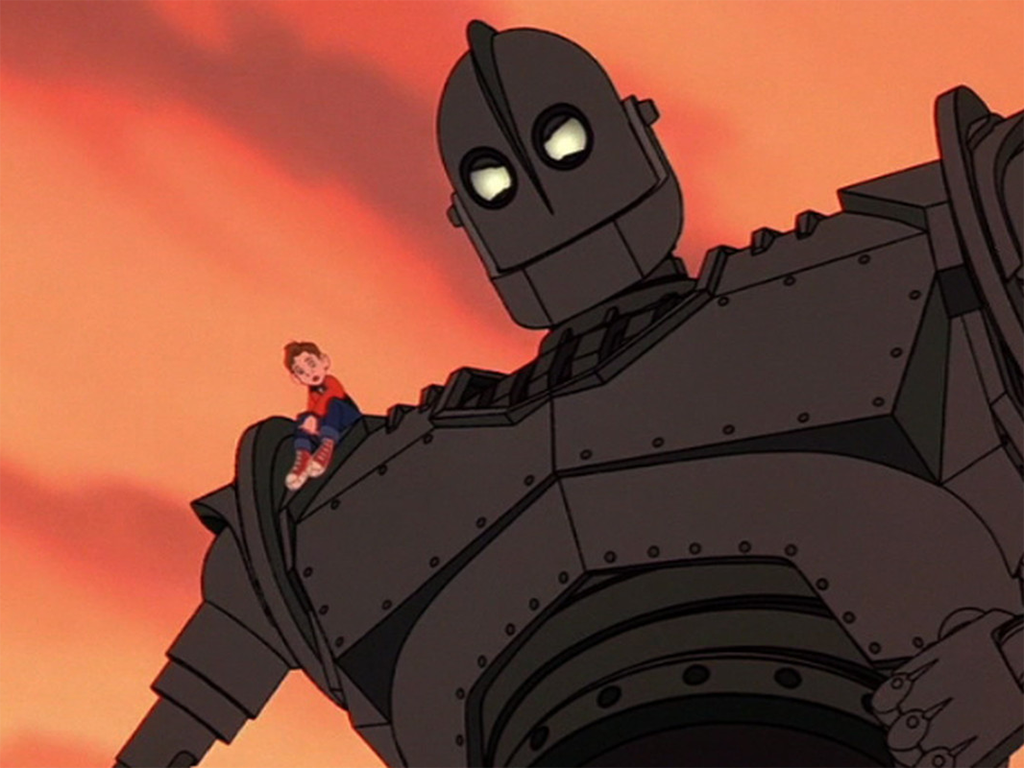 Despite being one of the last great traditionally animated movies, The Iron Giant was the first fully computer-generated character in an animated movie. Animation technicians even developed a program to give the character's line art subtle imperfections, so he would fit in to the style of the rest of the film.
Vin Diesel
Before his "Fast & Furious" fame, Vin Diesel provided the voice for The Giant in the animated film "The Iron Giant." Diesel only utters a total of 53 words in the entire film. In his return to voiceover acting 15 years later in "Guardians of the Galaxy," he plays Groot, who is also a character of very few words.
Sally - "The Nightmare Before Christmas"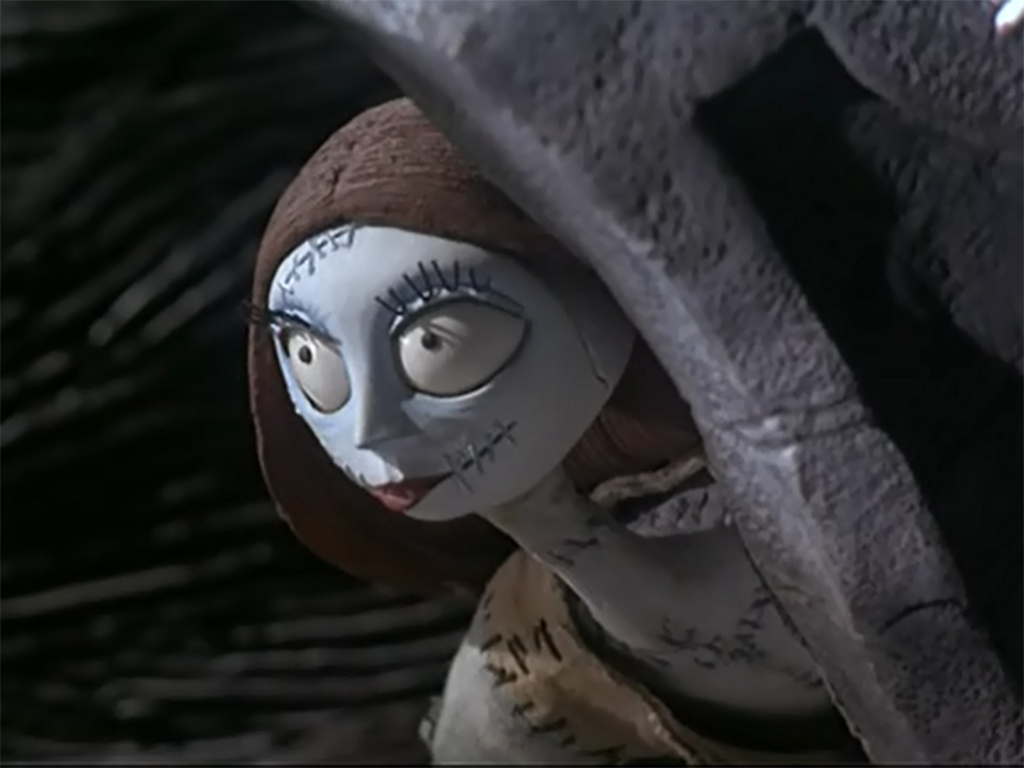 Over 200 puppets with hundreds of different faces were made for the film to portray the citizens of Halloween Town. Sally's wistful looks and longing stares to Jack were painstakingly made with hundreds of interchangeable faces. Just one minute of the film took the production team over a week to complete.
Catherine O'Hara
You might recognize Catherine O'Hara as forgetful mother Kate McCallister in the "Home Alone" films. Tim Burton called on many of his past collaborators for "The Nightmare Before Christmas" including O'Hara, who he worked with in 1988 for "Beetlejuice." The cast recently reunited for a live showing of the film at the Hollywood Bowl.
Simba - "The Lion King"
The Lion King derived most of its visual inspiration from landscapes in Kenya and African culture, and this included some of the characters' names. Simba is Swahili for lion, Mufasa translates to king and the phrase "hakuna matata" is literally Swahili for no worries!
Matthew Broderick
Matthew Broderick was so excited to land the role of Simba in Disney's "The Lion King" for all the wrong reasons. He initially thought he was playing "Kimba the White Lion," an animated character from the Japanese anime of the same name. This character similarity caused a lot of controversy for Disney when the film premiered in Japan.
Mike Wazowski - "Monsters, Inc."
Sulley and his sidekick Mike Wazowski are Monstropolis's top scarers, but Sulley almost had to go on his adventure alone. When the film was initially written, Mike hadn't yet been added to the script. And originally, his character was drawn without arms until technical difficulties in animation required animators to include them.
Billy Crystal
Billy Crystal's career has been filled with highlights, but his biggest regret in his time in the entertainment business was turning down a voiceover gig. Crystal was originally asked to voice Buzz Lightyear in "Toy Story," but he turned it down. So, he later jumped at the chance to voice Mike Wazowski, the one eyed monster, in Pixar's "Monster's Inc."
Elastigirl - "The Incredibles"
Although she may have been seen as just a doting wife in the first Incredibles installment, in the sequel Elastigirl got her chance to shine and take matters into her own hands. She uses her powers to capture Screensaver and defeats him with the help of her family, proving that it's alright to take your work home with you.
Holly Hunter
Holly Hunter is an esteemed actress who has won many awards for her work including an Oscar for Best Actress for "The Piano" in 1994. She brought her devoted work ethic to her role as Helen Parr aka Elastigirl in Pixar's "The Incredibles." On set, Hunter insisted on learning flight terminology and lingo to play her character, who is an experienced pilot.
Aladdin - "Aladdin"
When Aladdin was designed, he was originally planned to be about thirteen years old and made to resemble "Back to the Future" star Michael J. Fox. As writing continued, the design team decided to make the character more appealing to older audiences by upping his age and finding visual inspiration from Calvin Klein models.
Scott Weinger
To fit with Aladdin's hunky look, producers needed to find an actor that audiences already loved. Scott Weigner was beloved by audiences for his role as DJ's boyfriend Steve on "Full House" and more recently its sequel series, "Fuller House." Shortly after recording his voice for the film, Scott donned his character's costume and dressed as Aladdin in an episode of "Full House" set at Disney World.
All of These Pixar Characters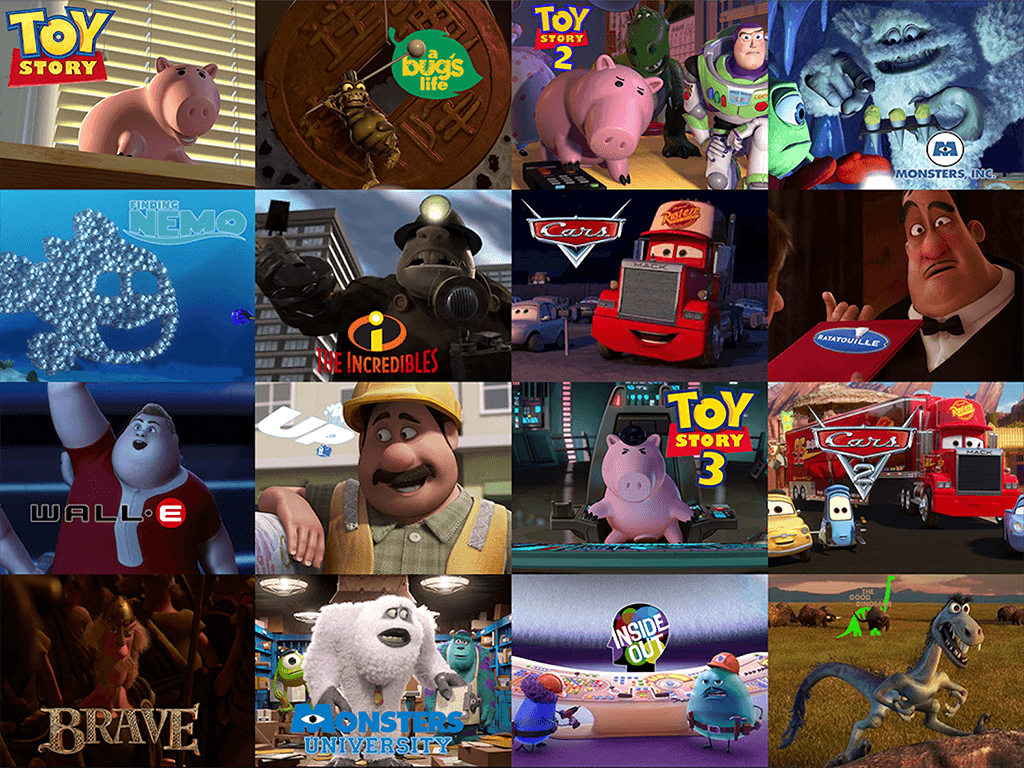 Would you believe that Mack the Truck from "Cars" and Hamm the piggy bank from "Toy Story" are voiced by the same person? That same actor played the snow-cone making Abominable Snowman in "Monsters, Inc." and greedy ringmaster P.T. Flea in "A Bug's Life."
John Ratzenberger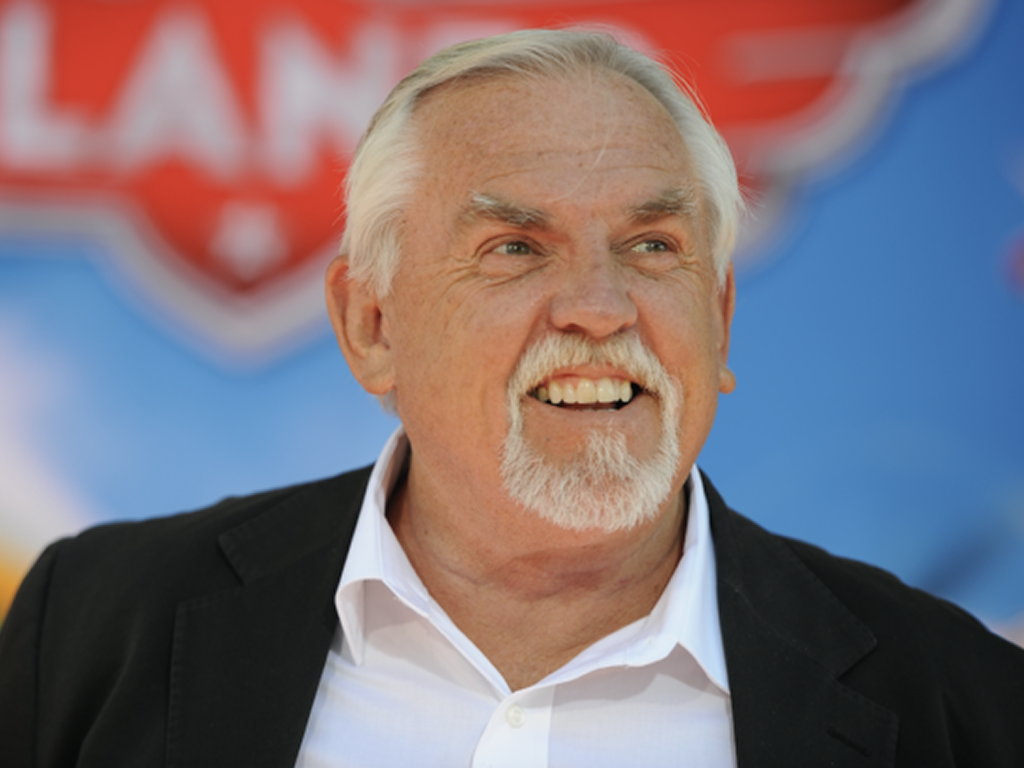 Pixar filmmakers refer to John Ratzenberger as their "good luck charm" and for good reason. Ratzenberger has appeared as a character in every Pixar film to date, with no signs of stopping. His smallest part was Juan in "Coco," whose only line of dialogue was "gracias."