Remember "Scrubs"? For those who still have the "I'm No Superman" theme song stuck in their heads, we've checked on the whereabouts of each "Scrubs" cast member long after their departure from Sacred Heart...
Zach Braff (Then)
John "J.D" Dorian, played by Zach Braff, blissfully narrated many of the show's episodes which followed the character's struggles to navigate through the tough world of medicine while developing ever-evolving relationships with his coworkers. Before his debut on "Scrubs," Braff had previously played Andrew Largeman in "Garden State," voiced the title character in "Chicken Little" and made appearances on "Arrested Development."
Zach Braff (Now)
Following "Scrubs," Braff went on to voice the flying monkey Finley in "Oz the Great and Powerful" before appearing on "Undateable" in 2015. In 2018, he starred in and directed "Alex, Inc." which centered around his character Alex Schulman's decision to start his own company. He also directed the film "Going In Style" and wrote the play "All New People" which toured throughout the UK.
Judy Reyes (Then)
As Carla Espinosa, Judy Reyes is fiercely opinionated and strong-willed. She is also extremely proud of her culture and has to constantly remind her husband of her Dominican heritage. Reyes had previously made minor appearances on "Law & Order," "NYPD Blue," "The Sopranos" and "Castle."
Judy Reyes (Now)
After "Scrubs," Reyes went on to appear in "Hawthorne," "Medium," "iZombie" and "Fresh Off the Boat." From 2013-2016, she starred as Zoila Diaz on "Devious Maids." Within this past year she has played Ramona on "One Day at a Time," Dina Milagro on "Jane the Virgin" and currently stars in "Claws" as Quiet Ann.
John C. McGinley (Then)
Playing the Chief of Medicine and J.D's reluctant father-figure and mentor, Perry Cox's most dominant trait is his brutal sarcasm. Despite his harsh exterior, Cox showed moments of empathy and was especially close with Carla and his ex-wife Jordan. Before "Scrubs," McGinley appeared as Sgt. O'Neill in "Platoon," Danny Kriezel in "Fraiser" and provided voices for "King of the Hill," "Spider-Man" and "Justice League: Unlimited."
John C. McGinley (Now)
McGinley has continued doing voice work since his time on "Scrubs," lending his vocal talents to "Dan Vs." and "WordGirl." He also made appearances on "Burn Notice" and "Ground Floor" and starred in "Alex Cross" and "The Belko Experiment." After playing Stanley Miller on "Stan Against Evil," he now stars as Brian Kelton on "Chicago P.D."
Ken Jenkins (Then)
As the former Chief of Medicine before his retirement, Bob Kelso had a very desensitized outlook when working at Sacred Heart, preferring to do what was best for the hospital rather than its patients. However, the stern doctor's compassionate side would appear every once in a while and occasionally he was willing to "look the other way" when it came to treating patients with little to no health insurance. Jenkins had previously appeared as Captain on "Dallas," Dr. Paul Stubbs on "Star Trek: The Next Generation" and Pastor Neal in "Beverly Hills, 90210."
Ken Jenkins (Now)
After his time on "Scrubs," Jenkins went on to appear in "Black-ish" and "Cougar Town." In 2012 and 2015, he provided the voice of Pa Duskerton and Old Man Ghost in "Gravity Falls." In 2018, he played Elder Sam for the Netflix adaptation of 'A Series of Unfortunate Events."
Neil Flynn (Then)
Oddly charismatic despite his frequent lying about every aspect of his life, The Janitor (who was nameless for the majority of the series) loved pulling elaborate pranks on J.D who became the target of his taunts after allegedly sticking a penny in one of the hospital's doors. He was briefly infatuated with "Blonde Doctor" (Elliot) before marrying "Lady" Williams later in the series. Flynn previously appeared in "The Fugitive," "The Drew Carey Show," "That 70's Show" and "Smallville."
Neil Flynn (Now)
After "Scrubs," Flynn went on to provide the voice of Max Flush in an episode of "Bob's Burgers" and Mr. Bannister in "Randy Cunningham: 9th Grade Ninja." From 2009-2018, he played Mike Heck in "The Middle" and currently stars as Fred in "Abby's."
Sarah Chalke (Then)
Playing the neurotic Elliot Reid, Sarah Chalke's character had an off-and-off relationship with J.D before the two married in the series finale. Despite her very active sex life, one of Reid's most noticeable habits was her refusal to use the proper names for certain sexual organs or activities. Before her time on "Scrubs," Chalke appeared in "Nothing Too Good for a Cowboy" and "The Fresh Beat Band."
Sarah Chalke (Now)
After "Scrubs," Chalke went on to play Kate Swanson in "Mad Love," Angie in "Cougar Town," Stella in "How I Met Your Mother," and Amy in "Backstrom." She also voices Beth Smith in "Rick and Morty" and reprised her role as Becky for the 2018 revival of "Roseanne." The actress is set to star in the television adaptation of "Firefly Lane" with Katherine Heigl.
Sam Lloyd (Then)
Theodore "Ted" Buckland worked as Sacred Heart's lawyer and was the target of frequent taunts by Kelso and other staff members. Suffering low self-esteem issues, Ted would often try to commit suicide by leaping off the hospital's roof but never went through with the attempts. He is the founder of the a capella group known as "The Worthless Peons." Lloyd had previously appeared as Lance Armstrong on "City" and played minor roles in "Flubber," "Galaxy Quest" and "Spin City."

Sam Lloyd (Now)
After "Scrubs," Lloyd went on to appear in "Cougar Town," "The Middle," and "The PET Squad Files." In 2018, he made minor appearances on "Alex Inc." and "Happy Together." In February, the actor was diagnosed with inoperable cancer which inspired his former "Scrubs" cast mates to create a GoFundMe page which has since raised over $148,000.
Christa Miller (Then)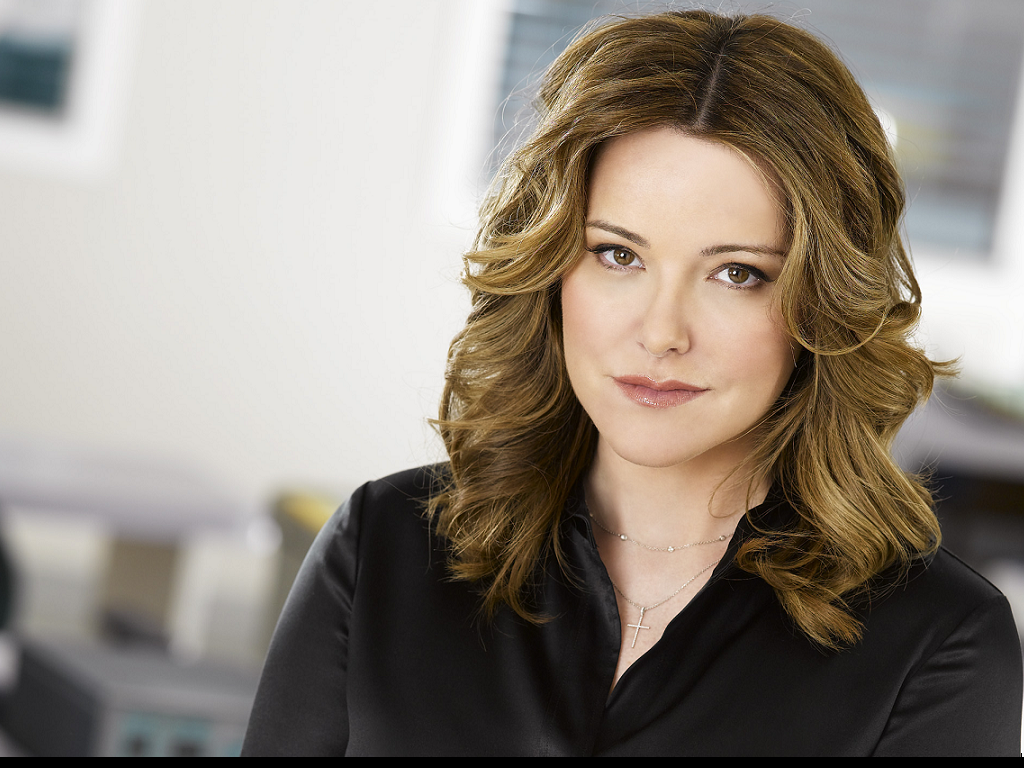 Ex-wife of Perry Cox and board member at Sacred Heart, Jordan Sullivan used her sarcastic wit and rudeness to hide her fear of being vulnerable around others. Before "Scrubs," Christa Miller briefly appeared on "Seinfeld" before starring on "The Drew Carey Show" and "The Andromeda Strain."
Christa Miller (Now)
From 2009 - 2015, Miller starred as Ellie Torres in "Cougar Town" before appearing on "Undateable." In 2019, she appeared as Kelly Ashland in "Whiskey Cavalier."
Brendan Fraser (Then)
Brendan Fraser appeared on "Scrubs" as Jordon's brother Ben who is diagnosed with leukemia. After failing to attend regular check-ups, Ben passes away from cardiac arrest causing Perry to have an emotional breakdown. Fraser is best known for his roles in "George of the Jungle," "Dudley Do-Right" and playing Rick O'Connell in "The Mummy" franchise.
Brendan Fraser (Now)
Fraser has since went on to appear in "Journey to the Center of the Earth" and provided the voice for Turbo Thunder in "The Fairly Odd Parents." He's also starred in several shows including "Texas Rising," "The Affair," and "Trust" and currently plays Robotman on "Doom Patrol."
Elizabeth Banks (Then)
J.D began a brief relationship with Kim Briggs during his fifth year at Sacred Heart. After accidentally getting her pregnant, their relationship begins to fall apart to due their uncertain feelings for one another and Kim taking a job in Washington. In "My Hard Labor," she gives birth to their son Sammy. Elizabeth Banks had previously made brief appearances as Miss Brant in the "Spider-man" franchise and starred in "Catch Me If You Can," "The 40-Year-Old Virgin," and "Slither."
Elizabeth Banks (Now)
Since her time on "Scrubs," Elizabeth Banks has appeared as Avery Jessup in "30 Rock" and starred as Effie Trinket in "The Hunger Games" franchise. She also provided the voice of Wyldstyle in "The Lego Movie" films. In 2017, she played villainess Rita Repulsa in "Power Rangers." She is currently set to star as Bosley in the 2019 film reboot of "Charlie's Angels."
Tom Cavanagh (Then)
As the laid-back older brother of J.D, Dan lived a very lack-luster life in his mother's attic while working as a part-time bartender. He engaged in a brief fling with Elliot much to the annoyance of J.D who gave him some harsh advice regarding getting his life together. Cavanagh had previously starred in several television shows including "Love Monkey," "Eli Stone" and "Trust Me."
Tom Cavanagh (Now)
Since "Scrubs," Cavanagh has starred in "Royal Pains," "The Following," and "Undateable." Since 2017, he has played Harry Wells / Reverse -Flash on "Supergirl," "DC's Legends of Tomorrow," "Arrow," and "The Flash."
Tara Reid (Then)
At first, Dani Sullivan appears to be the perfect match for J.D due to their similar personalities and relationship struggles. However, due to J.D's unresolved feelings for Elliot, Dani realizes she will never truly win his affections and breaks up with him. Tara Reid had previously starred in "Days of Our Lives" and played Melody Valentine in "Josie and the Pussycats."
Tara Reid (Now)
In 2015, Reid starred in "The Crow: Wicked Prayer" before becoming one of the breakout stars of the "Sharknado" franchise on Syfy. She is set to appear in several films currently in post and pre-production including "Attraction to Paris," "Memoirs of a Fighter," and "El Chapo and the Curse of the Pirate Zombies."

Donald Faison (Then)
Best friend to J.D, Christopher Turk always strove to be the best and was shown to be very competitive. He is also devoted to his loving wife Carla though the two experienced their rough patches here and there. Played by Donald Faison, the actor has previously starred on "Sabrina, The Teenage Witch," "Clueless," and "The Boondocks."
Donald Faison (Now)
After his time on "Scrubs," Faison went on to make a brief appearance on "Love Bites" before staring as Doctor Gravity in "Kick-Ass 2" and Phil Chase in "The Exes." In 2018, he played Jacques "Haitian Jack" Agnant in "Unsolved: The Murders of Tupac and the Notorious B.I.G." and Antoine A'Shawn Anderson in "Ray Donovan." He currently provides the voice of Hype Fazon in "Star Wars Resistance."