Unless you were hiding under a rock in 2011, you may remember coming across two small English cousins who went viral after posting a video online of themselves singing Niki Minaj's "Super Bass." Since blowing up almost ten years ago, we've barely heard anything from them. So, where have the pair been and what have they been up to?
They Were Internet Sensations
Sophia Grace Brownlee and Rosie McClelland are cousins who became famous in 2011 when they were sighted by Ellen Degeneres for their rendition of Niki Minaj's "Super Bass." The cute video caught the attention of social media users all over the world, and from then on their lives changed forever.
Ellen Flew Them to Los Angeles
The adorable duo were invited to be on "The Ellen Degeneres Show" after Ellen herself watched their cover of "Super Bass" and just had to meet them. She flew the girls and their families out to Los Angeles where they quickly became a household name.
They Got Their Own Show
At just eight and five-years-old, the English cousins became recurring cast members on "Ellen." The girls ended up hosting their own segment called "Tea Time with Sophia Grace & Rosie," interviewing the likes of Miley Cyrus and Justin Bieber. With their surging popularity, the young duo even appeared at award shows where they interviewed celebrities on the red carpet.
They Surprised Ellen for Her Birthday
After years of working side by side as kids, the two girls have not been seen working together since they faded out of the spotlight. However, in 2018 they made a public appearance when they sent Ellen Degeneres a video message for her 60th birthday celebration. This week, Rosie McClelland posted a picture of the pair on her Instagram page making us all feel old.
They're Busy With Their Careers
But what exactly have the hilarious British cousins been doing for the past nine years? Well, quite a lot actually. Although they were once just two small kids, today Sophia Grace and Rosie are on opposite ends of the teenage years, so we don't see much of them working together. However, it seems they're still very busy since they've gone their separate ways.
Where is Sophia Grace?
The main personality of the duo and the lead vocalist of the "Super Bass" cover that went viral, Sophia Grace Brownlee is now all grown up and celebrating her 18th birthday this year. The brunette was just eight-years-old when she first appeared on "The Ellen Degeneres Show" singing with her idol, Nicki Minaj.
She Has a Huge Platform on YouTube
After releasing books, starring in her own movie, launching her own dolls and filming her own show along side her cousin, Rosie; Sophia Grace now has a successful career filming YouTube videos for her 3.35 million subscribers.
She Posts Regular Vlogs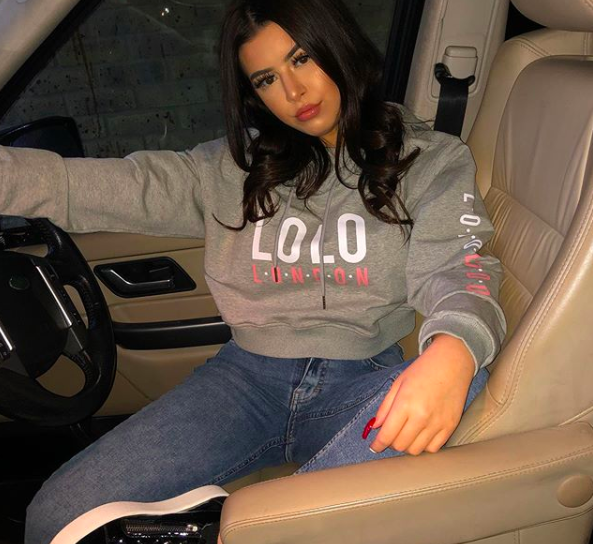 Although they started their career together, Sophia Grace now works separately from her cousin Rosie and is moderately active on YouTube, documenting her life as an influencer with plenty of vlogs for her followers.
She Records Make-Up Tutorials
Sophia Grace's vlogs on her YouTube channel consist of lifestyle content and she also has an abundance of make-up tutorials that attract a staggering amount of views.
She Recently Came Back to Work in Los Angeles
She's also been busy recording songs and even made it back to Los Angeles where her career shifted to recording music videos for her singles. She uploaded a vlog four months ago of her time in L.A. and still has that lively energy she had when she was a kid.
She's a Recording Artist
As a recording artist, Sophia Grace has released several songs including "Number 1" and "Can't Sleep" in the past year, which together reached over 7 million views on YouTube.
She's Recorded R'n'B Music
As well as recording some pop tunes, Sophia Grace was also featured in a rap single last year where she showed off her R'n'B skills.
She's Old Enough to Date
In a Q&A vlog in 2019, Sophia Grace showed us just how mature she's become when she revealed that she has dated two guys in the past but is currently single.
She Still Interviews Celebrities
As well as living a normal teenage life and dating, Sophia Grace has managed to stay on the showbiz scene interviewing actors. In 2019, she interviewed "Mama Mia! 2" star Lily James for Teen Advice.
We'll See More of Sophia Grace Again
With all her experience on camera, recording music and with her chatty interviewing skills, it's safe to say that Sophia Grace is doing very well for herself and looks like she'll have a promising career. But whatever happened to her cousin Rosie?
Where is Rosie McClelland?
The shyer half of the duo, Rosie McClelland was only five-years-old when she rose to fame alongside her cousin, Sophia Grace. However, today Rosie is 13-years-old and certainly not shy anymore in her busy career online.
She's a Teen Influencer
With her bustling YouTube channel and Instagram page, Rosie has an impressive social media following of 1.4 million and is regularly posting videos for her followers.
She's Busy on Her YouTube Channel
As a young teenager in the business, Rosie records fun, light-hearted challenges with her friends and family which she posts online. One challenge she played with her sisters was to buy as many things as she could from a specific store that started with the first letter of their names. Sounds less like a challenge and more like an entertaining shopping spree!
She's in the Tik Tok Business
This week on her YouTube channel, Rosie premiered her "My Tik Tok STRUGGLES" video that documents the hassle when trying to record the perfect Tik Tok.
She Has Her Own Show
With her YouTube channel doing so well, the golden-haired teen started her own show called "The Rosie Show" that began in 2018. The kid-friendly talk show sees Rosie chatting with her friends and family about her favorite pastimes, such as gymnastics and shopping as well as playing games and carrying out some challenges.
She Has Her Own Clothing Line
With the success of hosting her own show, in 2020 Rosie launched her own handpicked fashion edits in the popular British clothing store, New Look. She is often seen modeling her picks on her Instagram page.
She's Obsessed with Gymnastics
Rosie is also a major gymnastics fanatic. She has posted many videos showing off her tricks and even released a song along with a music video dedicated to her favorite sport.
She's a Recording Artist
In 2018, Rosie released her single, "Handstand" which received over 8 million views and sparked the attention of other young girls her age to learn her dance routine and then post their version online. She also released her song, "LaLa" in 2019, which reached 1.2 million views.
She Sings Other Artist's Covers
With her growing popularity online, Rosie is constantly posting videos for her teenage audience. In 2019, she sang a cover of Ed Sheehan & Justin Bieber's "I Don't Care," racking up the views on YouTube.
She Posts Daily Routine Vlogs
Rosie is a busy bee on social media and is taking advantage of her booming platform. She is extremely active online, posting vlogs of her morning and night-time routines.